I have two little girls. I love having two little girls. And I have three sisters. Having so many women in the family leads to many comments and opinions – and it grates on my every last nerve. For me, it began with my second pregnancy after we decided to find out what we were having. With our first, we eagerly awaited the surprise in the delivery room and well, reality wasn't quite what the fantasy was in my head:  In the end, I was just so damn glad to get her out of me, that it was really anti-climatic whether she was a girl or a boy.  The second time around, at that joyful 20 week sonogram when all I had to do was sit there moderately comfortably to learn the news, it was declared that we were having another little girl. Almost immediately after telling people the news, I would get these sorts of reactions:
"Oh, well, will you try for a third to get that boy?"
Umm. Well, it hadn't occurred to me because I was too busy gestating my second baby just then. And further, was it 17th century China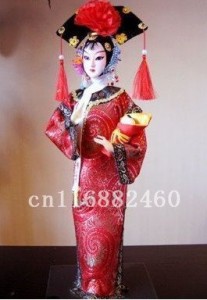 and no one alerted me to the time travel? Were we scorning the arrival of another girl-child because her strength would be inadequate in the fields to plow the earth?
My dad faced these comments constantly as the father of four girls, especially when my mom was pregnant the last time, commentary on how he must really be hoping for a boy. The truth was – he was psyched the last one was a girl because he knew what to expect, they had the clothes, etc etc. Oh and he's also not a chauvinistic pig.
Though I should say I actually find the bulk of the offenders of the sexist comments to be other women.
And so, as my girls grow, my annoyance with this implication that somehow girls are less than boys has evolved from what I view as blatant sexism to an implication that girls are easier than boys:
"You are so lucky you have just girls, my boys wrestle and fight all day long, it is so physical and exhausting."
You know, because apparently girls aren't physical and don't wrestle and fight.
"You are so lucky you have just girls, my boys eat all day long."
Umm, well, actually, my girls eat all day long too and we are talking about 2 and 5-year-olds, not the 17-year-old captain of the football team, it's what little kids do – they snack.  Tell me, aren't there moms of boys out there who have a more physical son than the other might be? And one child who eats more than the other? I have one girl who loves to color and draw and make animal parades though noteworthy – she has absolutely no interest in dressing up like a Princess. Then I have one that has been climbing since she could walk at 10 months, she loves to play with balls and trucks, she's never met a mud pile that she didn't delight in and she will tackle her older sister and wrestle her to the ground without any fear or regret. She is all action.  And yet she's the one who also likes to dress up in Princess clothes. Go figure.
I can't help but wonder – aren't these kids just who they are at this age – and shouldn't we just keep our gender comments and assumptions to ourselves? Just as we should keep our comments on how a pregnant woman looks, to ourselves? Why must we comment?
Further stoking my annoyance, over the weekend I found myself reading in the NYT Economix blog that a new Gallup poll indicates that if they could have only one child, 40% of Americans would pick having a boy over having a girl.  Turns out that Gallup has polled Americans 10 times on this same question since 1941 and the majority always pick a boy over a girl. Interestingly enough, totally contradicting my earlier claim that I think the offenders of these statements are women, is the evidence that it was male respondents who swayed the survey results, women generally answered that they didn't have a preference.
Realizing that I'm jumping all over the map now – follow along – as I add this into the  mix – how about the fact that if Prince William and Princess Catherine have a girl child and then have a son, the son would become King even though the daughter would be first born. I learned it's called "male primogeniture" (Read: fancy Scrabble word for sexist and offensive).
And this antiquated law is still set in place in a monarchy led by a QUEEN.  So newsflash to all the little girls out there – we might really hope that a woman runs for President and wins (so long as it's not Sarah Palin), or runs for Prime Minister and wins (as did Margaret Thatcher) but yet we can't entrust the monarchy to a first-born girl. Confused much? Can someone start giving me a warning before we keep jetting back in time?
So what's the deal? Back to my own experience: Are many of the people asking the offending questions not to find out if I am concerned about carrying on the family name through a son but rather because they want to know if I'm hoping to experience the difference of having a boy? When moms of just boys make these blanket statements implying that girls are easier than boys, are they really just tired (like we all are) and don't intend the latent sexist implication that girls aren't physical? Were the men in the Gallup poll just more honest than the women, who actually  might secretly be wishing for a little girl but realistically believe that all that  matters is a healthy child, so the results of the 41 years of polling really are just meaningless? Will Kate really have a second born son who will supersede her first-born daughter (cause you  know some gossip pub somewhere out there must be printing that rail-thin-probably-too-skinney-to-get-her-period Kate is already pregnant)?
And finally – in fairness – what kind of blanket statements do moms of just girls (like me) make that might annoy moms of just boys?