Another busy summer week….lots of painting….prepping for "vacation" job re-location next week…so today….I bring you another one of the ever-popular Parenting week in pictures..whereby I troll other funny people's Facebook pages and share it with you….along with an original of my very own. With that, let the games begin:
I love this one because frankly, when I'm pissed (read: annoyed with Mr. Wired Momma), my initial reaction might be to stick my face in a jar of Nutella but then my quick second reaction is this: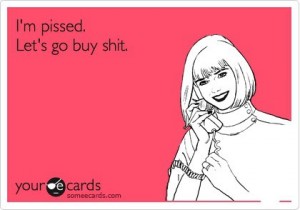 I realize it is not very mature. But it can be very therapeutic.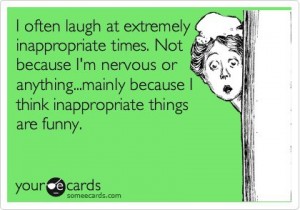 You would have to be new here to not know why I find that one endlessly amusing. And odds are, because you are reading my blog, you also find that funny.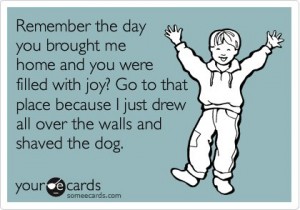 Seriously. No more comments needed.
Now, this one generated quite a fun reaction on the super popular, always fun, don't want to miss it Wired Momma Facebook page, so for you other dear readers who are missing out on all the fun – please chime in – which would you choose?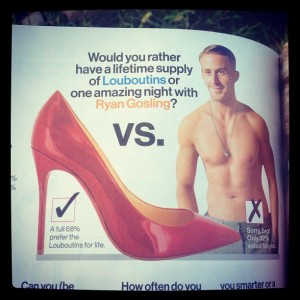 Sad but true…I actually weighed the pros and cons for about two days and personally finally reached my conclusion. I would go for the shoes. Deep, I know.
Finally, some original WM photo work here. The other night, I was trolling the aisles of Whole Foods, blissfully alone, when I remembered I'd run out of vitamins for the little Wired Momma'ettes. As my hand reached down to grab our favorite kids vitamins, what appeared before my wondering eyes? Why it wasn't 8 tiny reindeer and a jolly old elf..but close…it was THIS: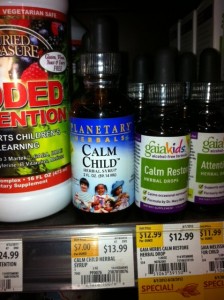 Wait a minute.
For a mere $13.99, for all these years, I could have just avoided all the yelling and threatening and bribing and coaxing of the insane toddlers who invaded my home and instead I could have had a CALM CHILD.
Really, Whole Foods?
Please, speak up, if you've tried this product and can vouch for it. If so, there might be a stampede to Whole Foods. I'll trip you on the way in.
Finally, before you bum rush the nearest Whole Foods to calm your child….I urge you to read Petula Dvorak's interesting piece on Olympian Moms...and how they just might have it all.  Oh, and "Like" my page.