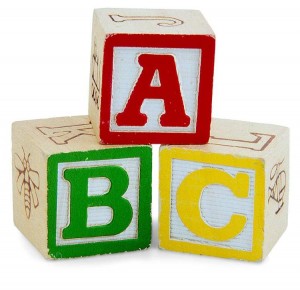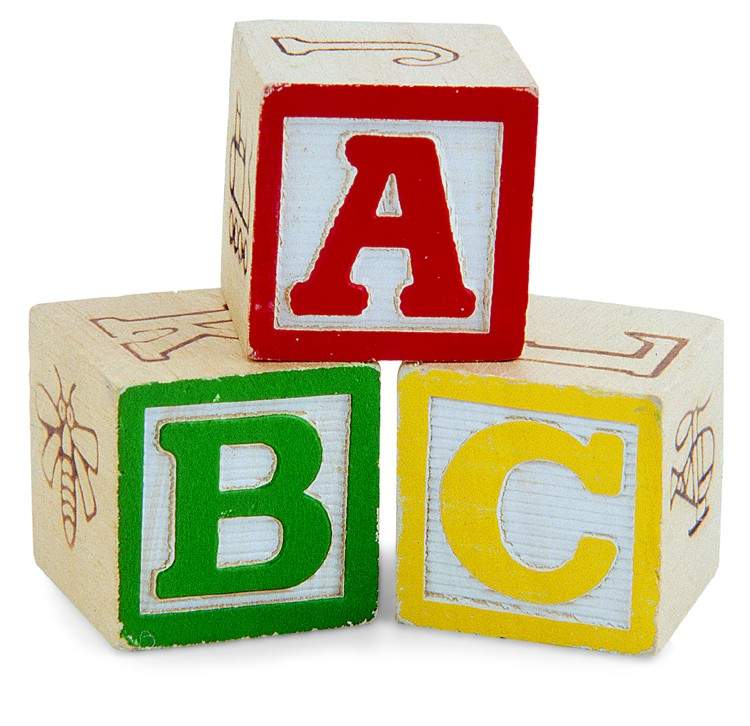 What do Vehicular manslaughter, Nunchucks and the Greek classic Antigone have to do with the ABCs? Read on….because they do.
Today's post is for anyone who has to send something to school with their preschooler that starts with a letter from the alphabet…today's post is for anyone with adult siblings who make doldrum school assignments wildly inappropriate and hilarious…..today's post is to make sure your kid's teacher is paying attention. Today's post is for anyone who wondered how Quaaludes and Yanni seem like reasonable suggestions for a preschool alphabet list.  In fact, today isn't just a regular post, it's the beginning of a 26 week series brought to you by my hilarious 3 sisters….you're welcome.
First: some background. Somehow three years have passed since my oldest was in the 4s class in preschool and back then, I used to email my sisters the letter of the week and they would chime in with totally ridiculous suggestions for what she should bring in the next day. I've always regretted not documenting what they suggested, so now I have a second chance because again – somehow – three years have passed and now the youngest Wired Momma'ette is in the 4s class in preschool. The first day of school is finally here (HORRAY) and beginning on Friday, she has to bring in something to correspond with the letter of the week, which is, you got it, A.
Without further a due, the Gallagher sisters started off somewhat innocuous in their suggestions……for the letter A:
Aladdin
Altoid
Ark
aardvark
Alaska
As their brains started to warm up, it slowly started to get more interesting:
Animal (from the muppets)
Alligator
Anteater
Alien
Albatross
Alabaster
Argyle
Ariel
Aunt Annie….ain't she pretty??
Suddenly another sister started weighing in with more useful suggestions:
Antipasta
Almond Milk
A cheese grater
Then it started getting really good:
Amoeba
Alcohol
Anti-bacterial Spray
Anti-fungal creme
ABBA
Antigone the classic greek drama..about a daughter born of an incestuous marriage seems appropriate
As the World Turns DVD box set
An Awesome Aunt driving an AUTOMOBILE
Quickly the suggestion of ALCOHOL derailed the entire subject matter into a themed list around the preschool appropriate A word of ARRESTED. Suddenly I had in my inbox an A-Z guide to Arrested theme words. Warning – oddly some of these are actually appropriate for the toddler set:
A – Arrested
B- (how to) Break and Enter
C- Chains
D- Dog (as in K9 Unit)
E- Emily (cause I be gansta)
F- Felony or a Forty in a bag
G-  Actual Gangsta
H- handcuffs
I – Indecent Exposure (I don't know about you but my 4-year-old has this one covered)
J – Jungle Juice (in open container….probably speaking from experience)
K – Killer
L –  Liar (again, appropriate for a toddler)
M – Mace or Mugshot
N –  Nunchucks
O – Opium
P – Pot
Q – Quaalude
R – Rat (this one fits the older sibling, aka the Dream Crusher)
S – Stink Bomb (again, appropriate for happy-to-fart-anytime-anywhere toddlers)
T – Taser (this one I've wished for on dark days for my own sanity)
U –  Uni Bomber
V – Vehicular Manslaughter
W- Wasted on crack
X – Xtasy the drug
Y – Yanni the musician
Z – Zebra Stripe Avoidance (aka Jay Walking)
Do you sorta want to come to our Thanksgiving because you can see how one conversation very quickly derails into the absurdity? Do you think we had a really good time on this list? Do you wonder why Yanni made the cut?
"Like" the Wired Momma Facebook page for more Gallagher Sister Uncensored Guides and to keep up with this series for the next 26 weeks…you never know which direction it will head….we welcome any suggestions….and something here is bound to spark your interest and help make sure your kid's teacher is paying attention.