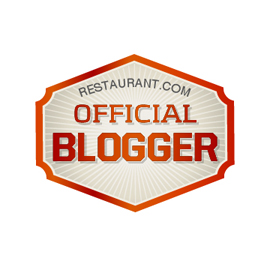 Confession: I am a review addict. Anytime I am making an online purchase – I troll the reviews. I find myself asking myself – why do I trust the words of someone I don't know. I could run into this person on the street and not know them but they tell me it sucks and I'm inclined to believe them. Their words take on even more powerful meaning when I am trolling the pricier sites. Anthropologie or Nordstrom – you better believe I am reading every single review on there and even tracking the inconsistencies. I might even note who I find more believable or try to assess who has a body type most like mine. Sometimes I wonder why their reviews are so short…give me more details…I am hungry for more….
#Psycho?
Maybe. But these are my hard-earned dollars. And I hate – LOATHE – DESPISE – making a return. Seriously. Even with free shipping.
So I rely on the online reviews.
Am I alone in this?
Now, I feel that this is probably not the most ideal time to note that I, myself, have never written an online review on a site about something I've purchased – yet I am DEEPLY disappointed when something I want hasn't yet received a review.
Why hello two-way street…..I'm riding this one only in one direction.
C'est vrai.
Is anyone else as hypocritical as moi?
Don't be. We're counting on your review.
Seriously – do you love online reviews? Do you write them or just read them? Do you believe them? Do you over think them like just maybe- I do?
As part of my blogging partnership with Restaurant.com, I am super excited to let you know that they've just started including online reviews on their site.
When it comes to eating out, which is now well-documented that I LOVE to do, specifically without my children, and often without my husband (Sorry Mr. Wired Momma), I don't want to waste my time or calories, so I also rely pretty heavily on word of mouth and online reviews. What I like about the new online reviews added to Restauarnt.com's site is that they are absolutely authentic and posted by verified diners.
So how do you know this person is a verified diner? Well, following the validation of a Restaurant.com certificate, the diner who purchased the deal is prompted to award the restaurant a star rating of 1-5 and post their feedback.  Only individuals who purchased and redeemed a Restaurant.com certificate at that restaurant are invited to submit reviews and these reviews are focused on the restaurant experience. The stars are awarded only by diners, never by anonymous web users, making this an entirely authentic, user-generated review that you can rely on.
You can also search the Restaurant.com database by location or by star rating, which is a great feature because at least I generally know what level of restaurant I am on the hunt for before I embark – I know if it's a low-budget night, a middle of the road or a special occasion. So this strikes me as a great new feature.
With that, enjoy this new feature on Restaurant.com, and please, don't be like moi…..keep up the reviews……I love them! Now tell me- have you ever written an online review? Do you rely on them like I do? I'd really love to know. And be honest – are you a jerk like me or do you actually take the time to review back?
Disclosure: I am a paid blogging ambassador for Restaurant.com but my opinions here are all my own.