The horrific events that unfolded last Friday at Sandy Hook Elementary School have changed every single one of us. And certainly it's put a new perspective on the holiday season. If you're anything like me, you've been filled with anxiety as you watch your child board the school bus the last two mornings. And if you're anything like me, you are profoundly happy to welcome your baby home when she comes rushing off the bus in the afternoons. Right now I seem to be projecting that relief and gratitude onto our school bus driver. And quite honestly, it shouldn't take something as tragic and life-altering as Newtown to make us appreciate and remember the people in our lives who are not as prominent as say, a teacher, but still very important.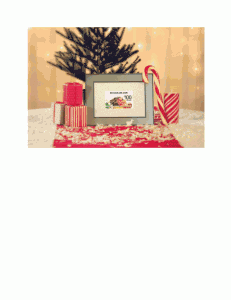 I think it's important to remember some of the less obvious but equally as important individuals – and for me personally – it's my daughter's school bus driver who tops the list. Another great example for many of us is also the school nurse.
We need the bus drivers to deliver our kids safely to school and the school nurses to help our children when they are hurt or sick and we aren't there. Frankly, I don't know how the school bus drivers do it every single day – staying focused with a bus load of elementary school aged children is no small feat.
So if you're looking for an extra idea to thank these important people in our lives, I recommend a Restaurant.com gift card. You can purchase a $25 gift card from Restaurant.com, online for only $10, and your bus driver can treat himself to a nice lunch or light dinner. It can be supplemented with something extra, like maybe a digital photo frame or a really special home made card from your child. But I think spending just a little bit can go a long way to thank the people who help keep our kids safe during the day.
Disclosure: I am a paid blogging ambassador for Restaurant.com. My gift ideas here are all my own, however.