Let's have a get to know me moment, shall we? Here's a random fact: As a genera rule of thumb, Tuesday is my least favorite day of the week. I find that there are little redeeming qualities about a Tuesday. It has no real identity, it is just kind of there. So let's dress up this Tuesday with a super fun flash give-away….especially because it is a particularly warm, sunny and cheerful Tuesday, at least here in DC, right?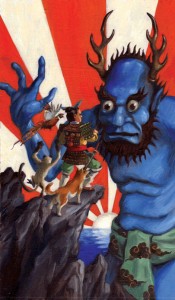 Last Friday I had a flash give-away on my Wired Momma Facebook page for 4 tickets to any showing of the new Imagination Stage production opening this weekend, Anime Momotaro. Billed as best for those ages 5-10, this production sounds exciting and adventure packed, complete with Ogres and plenty of animal friends including a dog, a monkey and a bird. Imagination Stage's stellar reputation among DC area parents quickly made this a super popular give-away on a snowy Friday afternoon. Honestly, I regretted having only one set of tickets to give-away because of all the enthusiasm from my Facebook friends (see – if you haven't liked my page yet – you are totally missing out!).
Then, as luck would have it, someone from Bethesda-based Honest Tea Company reached out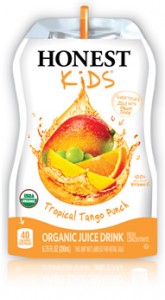 to me yesterday. Honest Tea is the official sponsor of the opening weekend of Anime Momotaro at Imagination Stage, they are rolling out a new-healthier line of Honest Kids juice and will be showcasing their new line this weekend at the theater. Their new Honest Kids line has less sugar and more fruit in it! And the best part – Honest Tea is offering me four tickets to give away to the Saturday evening performance of Anime Momotaro! I will automatically enroll all the people who wanted to win the ones I gave away on Sunday but didn't win – but for those of you who didn't enter to win – now is your chance! Go ahead and head over to my Facebook page, comment under the post, and of course – be sure you've hit "Like" on my page. I will announce the winner tomorrow afternoon – so make sure you check back to see if I've listed your name!
A big thank you to Honest Tea for their support of children's theater in DC, for making healthier juice options for kids and of course, for offering up these 4 tickets to a lucky reader!