Last night, as the threat of #Snochi loomed heavily over DC, me and the girls loaded into the car for our annual trip to the Verizon Center for the Disney on Ice performance.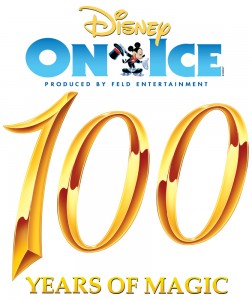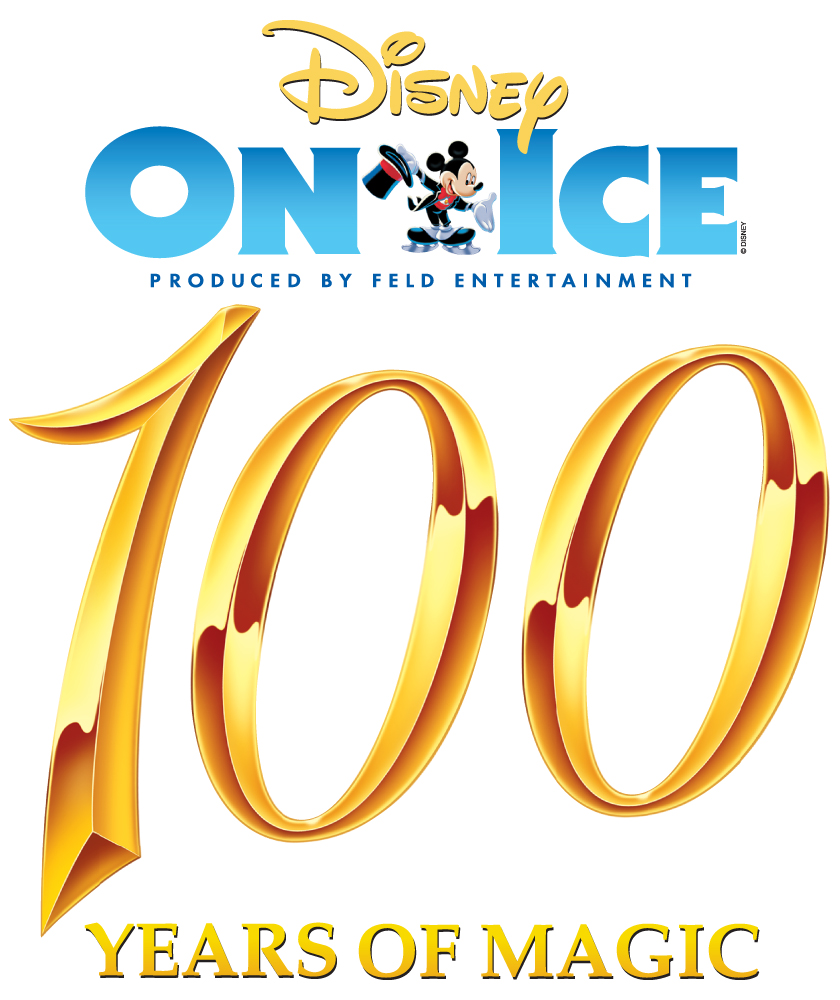 Why did they schedule it on a snow night?"  my five-year-old asked indignantly.
"Yes, terrible planning on their part," retorted my eight-year-old.
Far be it from me to point out the complexities of long-term planning for large-scale events, I reasoned. I settled on letting the poor planning of Feld Entertainment take the blame in the minds of my kids.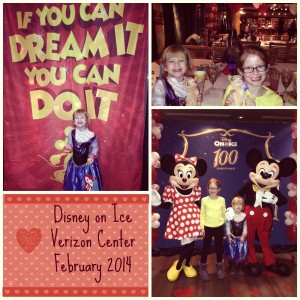 I worried for part of the afternoon about even venturing out for the evening – the vague storm start time of 7-10pm really wasn't helpful. What if we stayed back and the snow didn't start until 10pm, if at all? This is DC, of course. Being skeptical that it would amount to anything more than just rain – always reasonable.
Then again, this is DC. Shit can go south quickly.
#Commute-A-Geddon – who will ever forget that one? #NotMe
But when Disney on Ice is promised to two young kids – anxiety over inclement weather that hasn't happened yet – ain't gonna fly.
Aside from trashing the poor planning on scheduling the event on the evening of a snow storm, all that mattered to my kids on our way to the show, specifically for the one who was decked out in the Anna dress for the show, was this – would Frozen be incorporated into the show?
Spoiler alert – no. But here's hoping it's included next year.
Also, I let them have the false hope that it could be.
#SorryFeldEntertainment Again – with the mis-directed blame on their planning.
#StillGoodWithIt
After genuinely having a great time at the media party before the opening night show, we headed down to our seats (while I obsessively tracked the storm updates from Capital Weather Gang. )
My friend noted that she and her kids have been having such a great time watching the Winter Olympics, so she appreciated the timing of the Disney on Ice show because the ice skating talent and difficulty was even more relevant and interesting to her daughter than it normally would be. A great point, I thought, as we've spent quite a bit of time specifically focusing on the ice skaters at the Olympics.
At last the show opened with a rink filled with dancing blue genies from Aladin, after being welcomed by Mickey and Minnie Mouse. I'm always a sucker when there's a large group performance, a rink overflowing with dancing characters like blue genies,  over just the single prince and princess dance – so I was hooked from the start with the multiple genies. Next the show moved into Nemo and my youngest practically jumped out of her skin when one of her top three most favorite Disney characters – the somewhat obscure and little known but totally awesome shark – Bruce – from Finding Nemo made his way onto the ice. At that point, her day was complete.
#Seriously
There would be no Let It Go, no Frozen – but she had Bruce. All was right in the world.
Next the show moved into a scene from Beauty & The Beast and then a long, romantic montage of most of the princesses and their princes. It was a perfectly themed Valentines/lovebirds element for the show this weekend. Honestly, having all the princesses on the ice at the same time felt a bit like a finale number but it seemed too soon for the intermission, and sure enough, it wasn't. Next we moved into Toy Story, led by the green soldiers. Everyone's heart always feels warm and fuzzy when Woody sings "You've Got a Friend in Me."Right?
In fact, we were having such a great time, for the first time in a few days, I'd actually completely forgotten about the threat of now-aptly named #Snochi. And then, then, came the finale before intermission.
Be still my heart. It was "It's A Small World" concluded with the electric light parade. If Bruce the shark completes my youngest, It's A Small World completes me.  Seriously. Swoon. Love. Can't get enough of it.
After the set was over, the lights came on, and reality set in. What was the status of the storm? Unfortunately, it was clear the snow had not only started but was really sticking to the roads – so I had to make the tough choice to head home. Trust me. I was berated mercilessly for a while by my girls, especially my oldest who was skeptical of my executive decision, and I also didn't want to leave. We absolutely love the Disney on Ice show at Verizon Center every February, it's a true highlight for us, but well, getting home is also important.
My point – I can't tell you about the second half of the show. What I can tell you is the first half is a ton of fun for boys and girls alike. Pretty much all of us have a five-day weekend – so why not head to Verizon Center for a fun family outing? There are still seven performances left. Here's the details for the remaining performances this weekend:
Show Times:
·       Friday, Feb. 14 at 7:30 p.m.
·       Saturday, Feb. 15 at 10:30 a.m., 2:30 p.m. and 6:30 p.m.
·       Sunday, Feb. 16 at 12:30 p.m. and 4:30 p.m.
·       Monday, Feb. 17 (President's Day) at 12:30 p.m.
Ticket information: Tickets are $80 (Front Row)/ $55 (VIP)/ $30/ $20 (plus applicable service charges) and are available through all Ticketmaster outlets including the Verizon Center box office, online at www.ticketmaster.com
Happy Valentine's Day everyone!
Disclosure: I was invited by Feld Entertainment to bring my family to see Disney on Ice. All my opinions here are my own.