It seems I'm not the only one who loves the snarky some-ecards given how everyone responds to them on the totally fabulous and always hilarious Wired Momma Facebook page. (it's criminal if you haven't liked that page plus I am getting so close to 600 likes so help a sister out)…so today I bring you an old blog post that should still make you laugh….A Week's Perspective in Pictures.
If you can't relate to this one, I don't like you or your kid:
Glitter is my enemy and naturally my children's favorite art accessory:
This one totally cracks me up….please never photograph me dancing or worse…video it:
This is especially true after happy hour: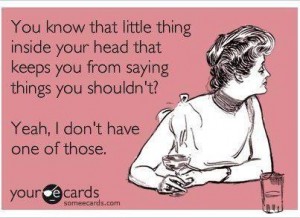 And finally….
Have a great weekend friends……join moi here if you haven't already to keep up with the fun when I don't post……more next week.