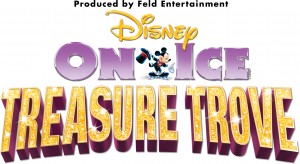 On this absurdly cold day of the year, it only seems appropriate to celebrate a super fun winter sport, ice skating, by giving away four tickets to see Disney on Ice Treasure Trove at the Verizon Center on February 13, opening night.
The February Disney on Ice show has become one of my favorite outings with the kids every winter because it has never been anything short of spectacular.  I am certain this year's show will continue on that path. One of the reasons we all enjoy the show so much is because it varies so greatly year to year. If you're wondering specifically which princesses and Disney characters your kids can expect to see during the Treasure Trove performance, here's some specifics from the press release: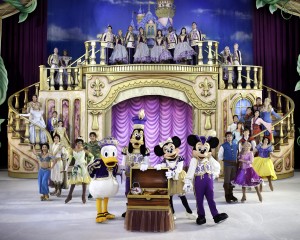 "This musical medley of Disney classics features over 50 of your favorite Disney characters hitting the ice to share magical memories with you and your entire family. Get tangled up with Disney's Rapunzel and Flynn and explore the worlds of your other favorite Disney princesses including Snow White, the one that started it all! Experience an adventure to Neverland with Peter Pan and Tinker Bell as they battle against Captain Hook and his pirate pals.

Spectators will surely become part of the rhythm when Sebastian takes center stage during 'Under the Sea.' Audiences will enter the whimsical world of Wonderland as the Queen of Hearts beckons forth her Army of Cards in a performance you'll remember forever.  Disney on Ice will set the gold standard when it brings this extraordinary lineup live on the icehttp://www.wiredmomma.com/wp-admin/post-new.php to Washington, DC!"
So about the give-away….I have a family four-pack of tickets to give-away to one lucky reader for the opening night performance only – Wednesday February 13 at 7:30pm. So throw your hat in the ring to win some fabulous tickets as a Valentine's treat for the little monkeys in your life, right?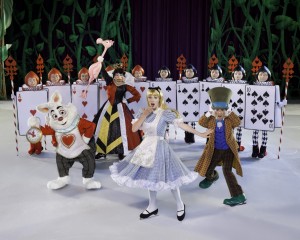 All you have to do is head over to the Wired Momma Facebook page, make sure you've Liked the page, of course, and just leave a comment under my post about this give-away – and you're entered. I will announce the winner next Wednesday, January 30 – so don't waste any time!
The show runs February 13-18 at Verizon Center and here are more details on show dates and times if that evening's performance doesn't work with your schedule:
Show Times:
Wednesday, February 13th @ 7:30 p.m.
Thursday, February 14th @ 10:30 a.m. and 7:30 p.m.
Friday, February 15th @ 7:30 p.m.
Saturday, February 16th @ 10:30 a.m. 2:30 p.m. and 6:30 p.m.
Sunday, February 17th @ 12:30 p.m. and 4:30 p.m.
Monday, February 18th @ 12:30 p.m.
Venue/Ticket Information:
Tickets are on-sale now and can be purchased at all Ticketmaster outlets via charge by phone at 1-800-745-3000; via www.ticketmaster.com <http://www.ticketmaster.com> ; and at the Verizon Center box office.
Verizon Center Ticket Prices: $80.00 (Front Row)/ $55.00 (VIP)/ $30.00 / $20.00
To discover more about Disney On Ice, go to www.disneyonice.com
May the odds be ever in your favor….and keep up with the fun and frolic on the ever-fabulous WM Facebook page.