Happy Monday everyone. I thought it would be fun to kick-off the week with a give-away.
In case you haven't heard, Disney on Ice Frozen is coming to the Patriot Center next month. Word on the street is tickets are going fast….so today is your lucky day. As my loyal readers know, each October I trek to the Patriot Center in Fairfax and each year I vow it will be the last time I do so, despite our love for all things Disney and Disney on Ice.  Usually it's the rush hour traffic, one year it was the Obama presidential campaign stop on the campus of George Mason at the same time and date of our show – seriously – what are the odds?
Last year again, I vowed, never again.
Until the email landed in my inbox indicating that this year's show is FROZEN.
Umm….Olaf?  Sven? What?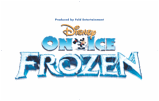 Who can say no to our beloved Frozen friends? I can't. I thought about it but I can't.  In the event you're wondering if the show is exclusively just Frozen, as my eldest wondered, the answer is no, no it is not. The Feld Entertainment Disney on Ice press release indicated that Disney princesses and characters from Finding Nemo, Toy Story and The Lion King are also part of the show.
Here are the details:
The show will be at the Patriot Center from October 22-27th. Ticket prices range from $20 – $85 and can be purchased here. I'd recommend doing that soon.
How about that give-away?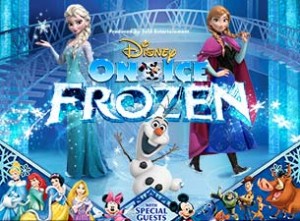 I have 4 tickets for the Monday October 27 show at 7pm. You can enter to win simply by posting a comment to my post about this on the Wired Momma Facebook page. You have until next Monday, September 29, to comment on the FB post. I'll announce the winner on Tuesday September 30, also on Facebook.
Good luck!
Disclaimer: Feld Entertainment invited me and my family to be guests of the show but my opinions here are all my own.