Admittedly, I am a little late getting this post up but it's just so hard for me to wrap  my brain around summer camp in the winter time. Am I alone in my loathing of the frenzy that comes with summer camp registration and how it forces you to figure out summer vacations when you're still putting away your holiday decorations? Seriously. Also my new struggle this year is finding the right camp for both my girls, now that my kindergartener claims she is too cool to return back to her old beloved pre-school, and coordinating the times/drop-offs, for each kid.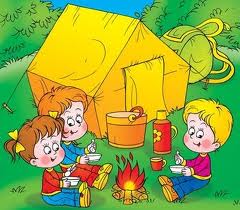 For the parents who need camp as daycare all summer long, my advice is to check out the new and free service called CampEasy. This is a free service started by a local mom and her husband. All you have to do is enter in your child's age , what they like to do, and where you are located and searching for camps, and it pulls up all your options – it's Camp one-stop-shopping.
Personally, I don't need camps for the entire summer. In fact, last summer I adopted a very camp-light approach with some trepidation and, in the end, it was a great solution for me and my girls. They were finally old enough to play together and I learned that it makes my life more difficult when the older one is in camp because the younger one misses her. I still think camp is important, however, because everyone needs a break from each other and let's face it – I'm not setting up the amazing crafting tables and themed weeks that you get from camp.
New to me this year is the camp over at Bethesda's Kidville. After spending the last few weeks really enjoying the new Rockin' Railroad Music class with my 3-year-old (I mean, a 4 piece band? Hello! Love it) – I'm intrigued by the themed camps being offered at Kidville for camp this summer.  You can pick from a menu of 2 week, 8 weeks, 12 weeks or a 16 week camp option.  First, for those with very little ones ages 18-24 months, it's not easy to find summer camp options – but Kidville does offer them even at these young ages. The camps are separation optional for the younger ones (2s and young 3s), so ultimately it's the parent's decision when you can drop and roll out immediately. For the older kids: 3s, 4s and 5s, there's no need to stick around (music to the summer-exhausted parent's ear).
I've always struggled the most with camps in August, when it seems this entire town goes dark, even though the kids don't start school until Labor Day (or in the case of pre-schools, well after Labor Day). So it's the late summer camp option at Kidville that particularly appeals to me – the two week session in mid-late August. By then, it seems everyone has grown tired of the pool and it's just too hot to hang out at the park for very long.  For the theme lovers out there, Kidville Bethesda also offers a one week specialty camp: Fairy Princess Camp or Super Hero Training Camp. Love it.
Bottom line: like it or not, now is the time to nail down the summer camp plans. At least it's freakishly warm out this week – it makes it all seem a little less ridiculous!